Jarratt Ong
Biotechnology produced human milk | TurtleTree
Updated: Oct 22, 2021
From having a "crazy hobby to make cheese", Fengru found herself in the US for a few weeks learning how to do so.
She tried to replicate the process in Asia where she sourced Philippines, Thailand, and Indonesia for raw fresh milk but struggled with issues of contract farming, and hormones and antibiotics being pumped into the cows thus affecting the quality of the milk.
Back then she was still working for Google where she met her cofounder, Max Rye, who introduced her to companies such as Memphis, and BlueNalu that made use of cells to create meat, and seafood.
This gave her an idea to do something similar to create milk! When did Fengru found out this was a plausible idea? She spoke to scientists that affirmed the possibility just that it was never executed by them.
From starting with cheese and ending up in the biotech produced milk industry, here's a look into Fengru's brie-lliant journey with TurtleTree Labs:
TurtleTree Labs is a biotechnology company pioneering the technology to produce human milk for all humans by using cells to do so with one simple but guiding purpose! It is to nourish people and protect our planet in the most sustainable way possible.
The feat of TurtleTree Labs is their ability to manufacture dairy milk with the exact composition, functionality, and taste without needing cows which helps to reduce carbon footprint by 98%!
Fengru wants TurtleTree Labs to become the gold standard for sustainable food technology when it comes to milk production.
The concept and technology are still relatively novel in Asia. This comes with challenges such as educating investors when it comes to deeptech that tends to have a 7 to 10 years horizon due to the sheer amount of research and development needed, and biology needs time.
We are excited about the future of sustainable cities and communities in her hands.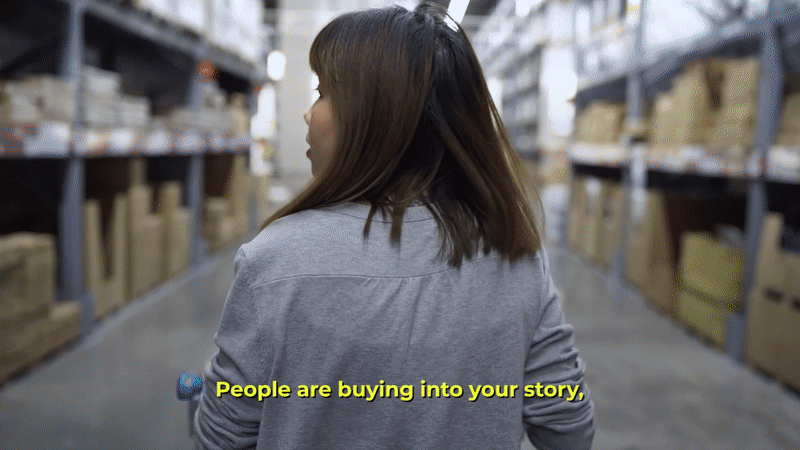 To Fengru, engagement and conversations are needed to make things happen especially in Asia that is still learning about this industry. She wants to bring the community onboard as people are not just buying the product but also the story, and mission.
Here are some amazing things that TurtleTree Labs has been up to!
(PS. isnt Fengru's team just the perfect A team?)
What are some anticipated features of Interseed? As TurtleTree Labs focuses on innovative food technology, Fengru is looking forward to finding talent through the platform as they have been fortunate to attract some of the best global talents.
Thank you for helping to create sustainability opportunities for talents that are vital for a sustainability society!
We are excited to soon launch the Interseed's sustainability community impact platform to help impact-making founders grow their impact.
To collaborate with amazing impact-making founders like Fengru from TurtleTree Labs, join our impact community today!
What is an environmentally sustainable society without your presence?